Precision Plastic Machining and Prototyping Torlon PAI,
Vespel PI, PEEK, and other Ultra High-Performance Polymers
Decades of experience in melt-processing and precision CNC machining advanced polymers gives Drake an in-depth working knowledge of how these materials behave under diverse production conditions. We put that knowledge to work to optimize the performance and quality of these exceptional materials both in our machinable stock shapes and in every precision component produced in our state-of-the-art plastics machining facility.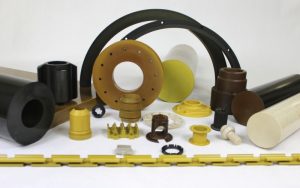 Expertise in Processing and Machining Ultra High-Performance Plastics
Drake understands how to get the highest possible levels of performance and quality in precision components machined from advanced thermoplastics. In part, this know-how is related to what we've learned from extruding these materials into the stock shapes that go through our machining operation. Over the years we've developed extrusion technology that avoids degradation, manages fiber-orientation and minimizes camber; factors that contribute to high quality machining and machined part performance. Material properties differ somewhat between the linear and transverse dimensions in extruded shapes. This is especially pronounced in glass fiber or carbon fiber reinforced polymer formulations. Our knowledge of an advanced thermoplastic's properties behavior in rod, plate or Seamless Tube helps us determine the best way to machine components for optimum dimensional control and performance in use.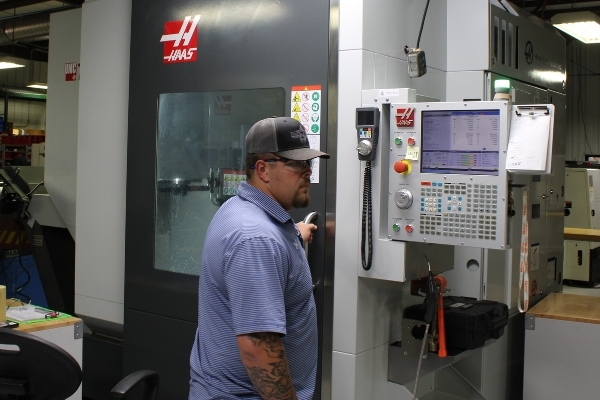 Our track-record is built on millions of machined parts produced in unfilled, fiber-reinforced and bearing and wear resistant grades of ultra high-performance polymers that include:
Torlon PAI
Victrex PEEK
Victrex HT PEK
KetaSpire PEEK
KetaSpire High-Temperature PEEK XT
AvaSpire PAEK
Ryton R-4 PPS
Ultem PEI
Vespel PI
Celazole PBI
High strength composites
Specialty polymer formulations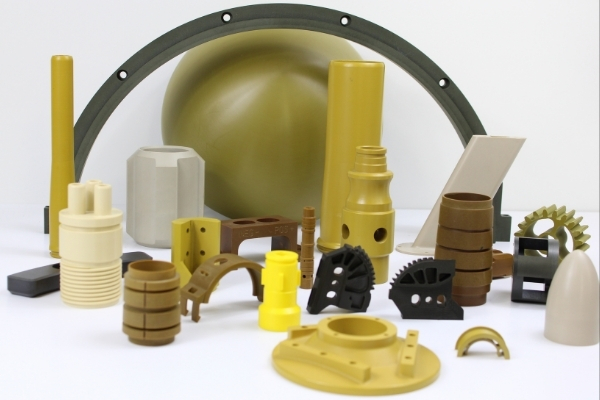 Application Development Support: Material Options, Prototyping & Testing
Many customers come to us with a general description of what they need. Our support team can pinpoint the best material options and provide the tools to validate part performance:
Material selection: Drake's engineers offer wide-ranging working knowledge of applications in Torlon PAI, PEEK, Ryton PPS, Ultem PEI, Vespel PI and other ultra high-performance thermoplastics used in diverse and demanding environments. Their experience in machined components encompasses oil and gas and chemical processing, aerospace and defense, electrical and electronics, semiconductor manufacturing, medical and other high tech and severe service industries.
Comprehensive application review: Prior to production, customers routinely rely on Drake's depth of experience not only for guidance on materials and grades, but also to define other key factors that affect performance. For example, defining the best fiber orientation for parts produced from glass or carbon fiber reinforced stock shapes can have a major impact on the strength and durability of components. Drake also offers expertise in annealing and post-curing and surface finishes, all of which can improve performance in use.
Prototyping: Once the design and material are defined, our machining team can provide precision prototype parts in Torlon PAI, Vespel PI, PEEK, Ryton PPS, Ultem PEI and other advanced polymers to validate component performance in the actual end-use operating environment.
Testing and validation: Drake's Differential Scanning Calorimetry (DSC) can help thermally characterize materials when required. In addition, the services of our mechanical testing lab are available to evaluate mechanical properties including tensile strength & elongation, tensile and flexural modulus and compressive strength and several others.
Precision CNC Machining: Best in Class Technology
Machining Torlon PAI, Vespel PI, PEEK, Ryton PPS, Ultem PEI and other advanced plastics requires high-caliber tooling and years of experience to deliver the materials' maximum performance and required tolerances in finished parts. Drake's aggressive investments in machine tools and our highly skilled machinist-programmers ensure that we maintain the leading-edge equipment and technology required to deliver the quality and consistency our customers have come to expect. At the same time, our investment plan assures we uphold our customer-centric high bar on service and delivery.
Investing to stay ahead of the curve on technology and service
To support our high standards for quality, consistency and productivity, we employ the most current machine tools including 5-axis CNC milling, Live Tool equipped lathes, and exclusively use PDC tooling to deliver the best surface finish and tightest tolerances possible.
Our investment priorities are also weighted heavily toward reliable service and delivery. Capacity planning is largely driven by close collaboration with customers on their original equipment production schedules and maintenance and replacement cycles. It is also built on a commitment to ensure the turn-around time customers require for unplanned but typical emergency requirements.
Drake's shop floor quality mind-set
Customers who visit Drake's machining operation often comment that our facility is the cleanest they have ever seen. That's a direct result of the routine focus on quality reflected throughout our operations and by our skilled machinists' pride in their work and workplace.
Customers often require prototype parts for fit and finish or testing and evaluation. Drake is well-equipped to offer machined prototypes quickly and economically in advance of full-scale production. In addition, customers can take advantage of Drake's capabilities for physical properties testing on machined material test specimens or samples taken from the actual part when the design allows.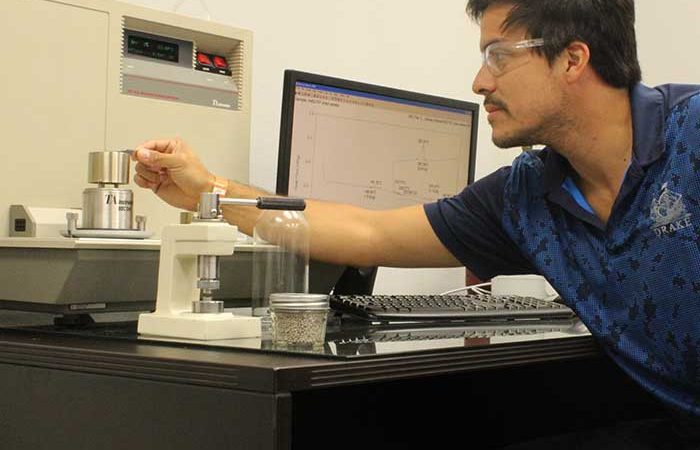 Post-Machining Services and Capabilities
Drake offers a menu of services and capabilities to meet various industry compliance standards and specific customer requirements for machined components:
Laser etching
Specialized coatings
Precision-machined custom finishes
ASTM test specimens machined from specified material
ASTM mechanical properties testing
CT scanning to validate part integrity
CMM: Coordinate Measuring Machine part inspection
Post- annealing and curing to optimize part performance
Ultrasonic cleaning, specialty packaging

Foreign Object Debris (FOD) control per AS9146
Special packaging for specific ASTM or industry standards

Lot and batch traceability on every part
Material and process certifications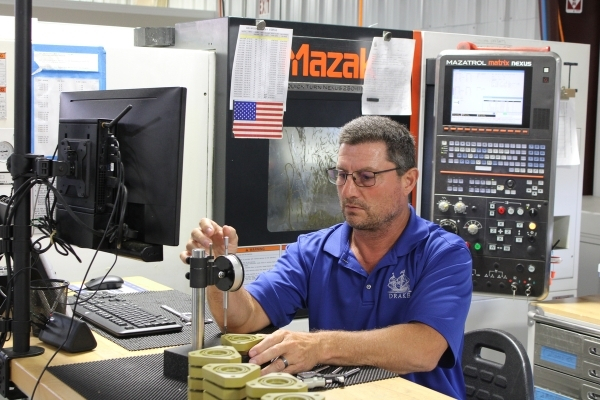 Post-Curing and Annealing Options for Machined Parts
Post-curing machined Torlon PAI parts
All Drake Torlon PAI machinable stock shapes go through our post-curing processes to achieve their full performance potential. Our post-cure protocol brings Torlon PAI's typical core Tg (glass-transition temperature) midpoint value to 540°F (282°C). During post-curing, the PAI polymer chains extend and optimize the material's toughness, wear resistance and mechanical properties. These high performance levels are then inherent in parts machined from Drake's Torlon PAI rod, plate and Seamless Tube.
Some applications benefit from a secondary post-cure after machining. Re-curing restores the imidized outer layer or "skin" that forms on Torlon PAI shapes at high cure temperatures. This outer layer optimizes resistance to wear and chemical attack, which can be a benefit for machined components used in severe service environments.
To support these applications, Drake Plastics frequently consults with customers to recommend, test and deliver re-cured Torlon PAI parts machined from stock shapes. Re-cure becomes part of the drawing or part specification, just like other key attributes of the part to ensure reliable and consistent performance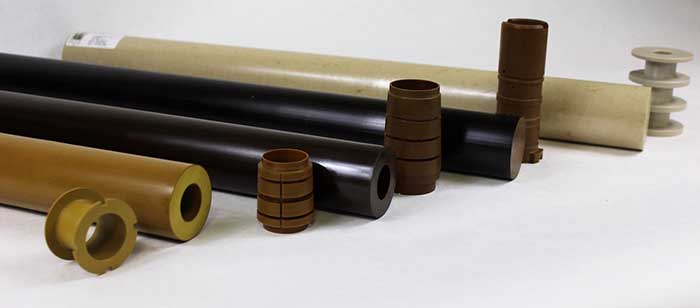 Annealing parts machined from PEEK and other advanced polymers
Drake anneals its extruded stock shapes to minimize internal stresses that occur as polymers rapidly change from a hot melt phase to ambient temperature during processing. During annealing, the part or shape is heated to a temperature well above its Tg where the polymer chains can become mobile to one another, relaxing the stress that was induced in processing. Then it is cooled very slowly and uniformly, offering low stress parts that are tough and capable of maintain very precise dimensions.
Drake provides custom annealing of parts machined from advanced polymers on request. It can be useful to achieve specific crystallinity targets or highly precise dimensional control sometimes necessary for parts with particularly thick or varying cross-sections.
Note: Torlon PAI extruded stock shapes are always post-cured instead of annealed. For annealing to be effective, it must be conducted over the polymer's Tg (glass transition temperature). This allows for polymer chain relaxation which translates to reduced stress. It is not possible to heat Torlon PAI over its Tg without risk of distortion or blistering. Heating Torlon PAI to its post-cure temperature of 500F/ 260C has a minimal effect on reducing stress because its Tg is even higher. Consequently, Drake Plastics goes to extreme measures to minimize stress in our extruded Torlon PAI stock shapes. Our precisely controlled processes are critical to producing shapes with the lowest possible stress since it cannot be effectively relieved after production.
Cost-Effective Transition from Machining to Molding
When machined part production quantities increase significantly but are still below levels that justify precision-tolerance injection mold tooling, molded blanks or near-net shapes that are then finish-machined can serve as an efficient, cost-saving next step. Because they only approximate a part's actual dimensions, they can be produced in low-cost injection molds, then machined to the specified part dimensions. The reduction in material loss coupled with low-cost molds can result in a far more cost-effective option vs. machining from rod or plate.
For more information: Contact Drake with your part design and quantity requirements.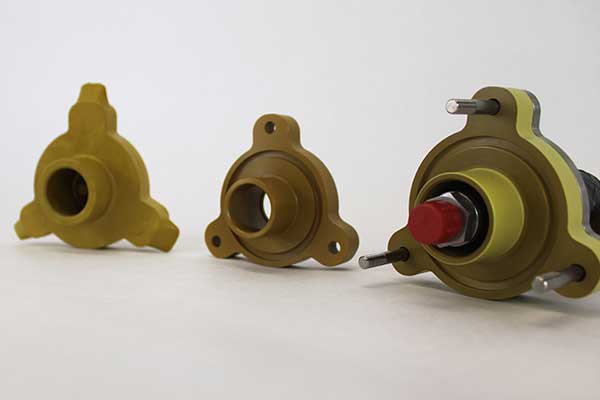 Precision-Machining Medical and Biocompatible Materials
Drake Plastics is often selected by life-science industry clients to machine their specialized medical materials for components that must meet biocompatibility requirements. Our rigorous quality management protocol includes the manufacturing procedures, traceability and conformance documentation they require for these critical applications. In such instances, clients provide stock shapes manufactured for them by a dedicated biocompatible materials producer. One example involves a client who supplies Drake Plastics with stock shapes made from Victrex LLC's biocompatible Invibio® PEEK for precision CNC-machining into implantable suture anchors.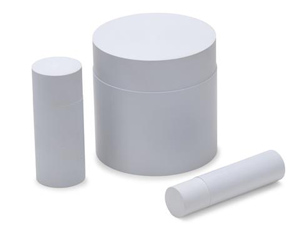 Aerospace Industry Quality Standards Apply to All Production
Drake Plastics' Quality Management System is certified to the worldwide aerospace standard AS9100D(2016) as well as ISO 9001:2015. We apply these rigorous requirements to machined parts and all other products we manufacture, regardless of industry. The key factor behind our ability to meet these standards is our machining team's experience and drive to achieve the highest possible quality in all production, finishing and service operations. We support their commitment through investments in the best inspection technology that includes:
CT scanning
Optical comparators
Surface finish inspection equipment
CMMs (Coordinate Measuring Machines)
DSC thermal characterization
Instron 3369 Universal Testing Machine

Tensile, elongation, flexural and compression testing
Certifications: A Certificate of Conformance accompanies all products regardless of polymer composition at no charge. Special testing is also available for a reasonable lab fee.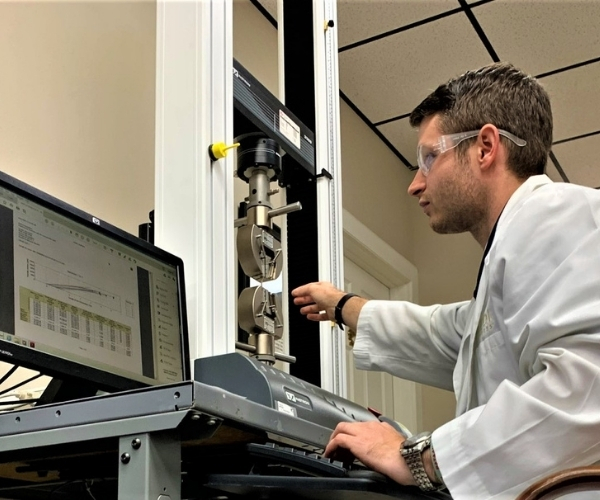 Customer Support – Machine Shops Worldwide
We are proud of our working relationship as a stock shapes supplier to machining customers worldwide that are dedicated to producing parts from our ultra high-performance polymer stock shapes. We support these world class companies with machining guidelines, precision blanks and centerless ground rod and technical information related to the products we supply them. For a referral to an exceptional plastic machine shop in your area or a shop with specific capabilities, ASK DRAKE.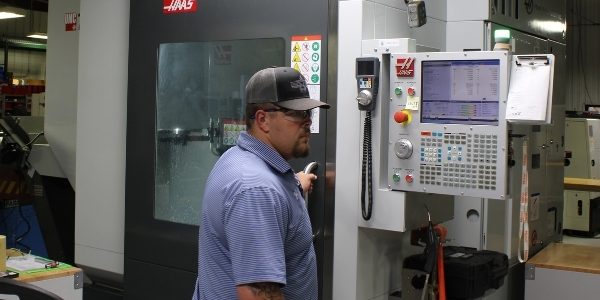 Drake as a Custom Material Development Partner
Companies often work with us on a confidential basis as a development partner to produce prototypes and test parts from their own proprietary material compositions. Our feedback on processing and machining characteristics helps fine-tune formulations to improve machinability and enhance finished part performance. We also provide support with parts production to help these companies launch new products and systems that incorporate critical components made from their exotic materials.
Consider these examples of how Drake puts its team and its technology to work to help customers solve problems and improve part performance and reliability:
Taking the Initiative on More Cost-Effective Parts