As an unreinforced or "neat" polymer, PPS (polyphenylene sulfide) combines exceptional chemical resistance with good mechanical strength, inherent flame resistance and excellent electrical properties but lacks toughness and impact strength.
The addition of 40% glass fiber reinforcement to Ryton R4 PPS greatly increases the polymer's toughness, structural strength, and thermal properties. Its enhanced performance makes Ryton R4 PPS a frequently specified material for severe service applications in the oil and gas and chemical processing industry, and for components used in aircraft. It is also widely chosen for precision electrical and electronic applications.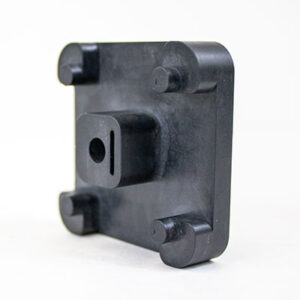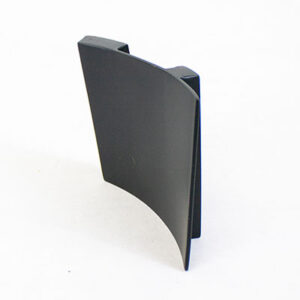 Ryton PPS grades are widely specified for thermal and electrical insulator applications in severe chemical environments.
Ryton R4 Injection Molding Challenges and Solutions
Its high fiber loading can create challenges when injection molding Ryton R4 PPS. A key factor is achieving optimum fiber orientation, which translates to optimum structural strength and dimensional stability in finished components.
Decades of experience converting fiber-reinforced ultra high-performance polymers into extruded shapes and injection molded parts gives Drake Plastics a uniquely solid working knowledge of the material's behavior during melt processing. We apply this know-how to the design of tooling to achieve the best possible fiber orientation for maximum performance in injection molded parts.
Our experience with processing Ryton R4 translates well to injection molding essentially all other Ryton grades including glass fiber and mineral filled Ryton R7 and Ryton BR111.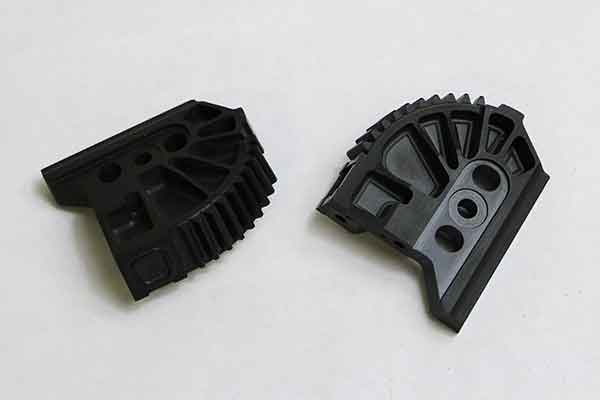 Equipment and Systems Assure Consistent Quality and Performance
Drake's injection molding operation is also designed and equipped to deliver finished components in Ryton R4 and other Ryton grades with consistently high levels of performance and quality. Our all-electric molding machines operate accurately and cleanly with no risk of hydraulic fluid spills or contaminants. Barrels on each machine are sized to minimize the time the polymer is exposed to its melt temperature. This avoids degradation from an excessive heat history and yields components with consistently high performance and quality.
Machines rated from 35 to 300 tons provide the versatility needed to mold parts from 0.85 grams (0.03 oz.) to 567 grams (20 oz.). This range in our capability has allowed us to serve customers whose requirements range from small precision electrical components for aircraft to large insulators for downhole electrical connectors.
Drake's Toyo injection-compression machines add another level of quality and performance assurance that is particularly important when molding large Ryton PPS parts. The technology enables us to compress or "coin" the parts during processing and produce very heavy cross-sections that are free of voids and porosity.
The investment in RJG systems on all our machines represents yet another quality assurance initiative in our approach to molding Ryton components. The technology allows us to monitor what's going on in the mold cavity and steadily maintain the most favorable processing conditions for producing parts with consistently high performance.
Rigorous Pre-production Quality Procedures
As part of our overall quality management practices, no production takes place in our operation until each machine has a complete teardown and thorough cleaning after the prior run. Our standard procedures go well beyond purging, which cannot remove all material residue. The screw, barrel and any other surfaces in contact with melted polymer are thoroughly cleaned to ensure zero cross-contamination when the new Ryton PPS run starts up. Dryers dedicated to each type of resin also serve to avoid mixing incompatible materials.
Customer Services
Other capabilities our customers for Ryton PPS molded parts utilize include insert molding and laser marking of finished parts. When required for certain applications, Drake also provides ultrasonic cleaning, CT scanning and special packaging.
Ryton R4 PPS Stock Shapes for Machined Prototypes and Production Parts
Drake Plastics offers Ryton R4 PPS in a wide range of rod and plate sizes for machining. These stock shapes, coupled with our CNC machining capabilities, give customers easy access to machined prototypes for validating part performance before investing in final injection molding tooling. Drake Plastics also provides machined components in production quantities if needed until injection tooling is completed.