Two priorities spurred the development of Drake PAI products: our obligation to customers for dependable supply, and our commitment to create products to serve new applications. When unforeseen external circumstances get in the way of those priorities, our development team gets inspired to clear the barriers.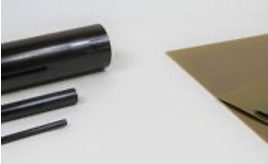 Drake 4200 PAI: Previously available as Torlon 4200 PAI.
When pelletized Torlon 4200 PAI resin utilized to extrude Drake's Torlon 4200 rod, plate and Seamless Tube® was discontinued by the supplier, our development team went to work to provide an equivalent. Their efforts resulted in technology that allows us to pelletize Torlon 4000T, the powder grade previously pelletized by the supplier and sold as extrudable Torlon 4200 PAI resin.
Our investment in process development assures our customers a dependable supply of Drake 4200 PAI shapes that meet the performance and quality specifications of those previously sold as Torlon 4200 PAI. We also offer precision injection-molded parts made from the same resin used to produce the extruded shapes.
Our commitment to support customers' new applications drove the development of ultra high-performance Drake PAI thin gauge sheet and film. These unique products require PAI resins that were also unavailable as standard products from traditional sources. Through our development work, Drake PAI thin sheet and film products are now available in several thicknesses from our inventory.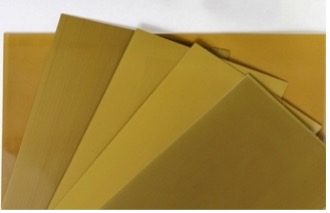 Performance comparable to Torlon 4203L with no TiO2 pigmentation
Drake PAI Certifications and Traceability
As with all our products, we provide no-charge certifications and lot traceability on each shipment of Drake PAI shapes, parts, film and sheet. We are investigating certifying Drake 4200 and Drake PAI thin sheet and film to the requirements of AMS3670/1 and ASTM D5204.