GLOBAL EXPERTS IN ULTRA HIGH-PERFORMANCE POLYMER
STOCK SHAPES AND PARTS
DRAKE PLASTICS COMPANY OVERVIEW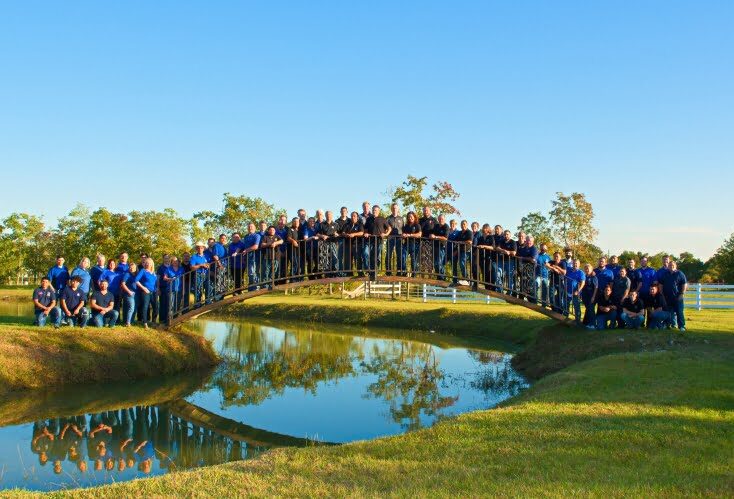 Drake Plastics Ltd. Co. offers customers unmatched capabilities and competence in extruding, injection molding, post-processing and machining ultra high-performance polymers. It's a level of expertise built on over twenty-five years of dedicated experience and successes in converting these polymers into stock shapes and machined and molded parts.
Our primary polymer products include Torlon® PAI, PEEK, Ryton® R-4 PPS, AvaSpire® PAEK and Ultem™ PEI. All require a solid base of experience and technical know-how to process. We extrude these materials into stock shapes in the world's widest range of sizes and configurations and supply them to machine shops globally. We also convert our stock shapes into highly specialized Precision Machined Parts and Prototypes in our own facility, and our Injection Molding operation turns these ultra high-performance polymers into molded parts that serve a wide range of industries.
Drake develops applications for ultra high-performance polymers by working with diverse customers and organizations, from OEMs and government departments and agencies to universities, distributors and fabricators. We ship products around the world from our Cypress, Texas facility, the largest in the world dedicated to processing these polymers. Our sales offices in Germany, France and Taiwan lend local support for our global clients.
Product and Process Development of ultra high-performance polymers in new formulations and applications is another Drake Plastics capability with deep roots in our history and culture. Our initial customers' applications required a great deal of creative joint development work, and we continue this approach on a far wider scale today. Groundbreaking advancements and processing inventions add to the new application successes that we continue to achieve with our customers. Our ongoing focus: provide unique solutions that are not available elsewhere.
To back it all up, our AS9100D Quality Management System certification and procedures support not just rigorous requirements of our aerospace and defense clients, but all customers regardless of industry.
THE BIRTH OF A UNIQUE COMPANY
Since March 1996 DRAKE has produced what no one else could or would.
In 1996, Steve Quance recognized an opportunity to serve customers who faced obstacles getting machinable stock shapes made from specialty grades of Torlon® PAI polymer.
Major stock shape producers were focused on maximizing output and machine utilization. Niche grades in the Torlon PAI ultra high-performance polymer family didn't fit those metrics. These unique products had begun to gain traction for their benefits over metal and ceramics in severe temperature, load and chemical environments, but small orders were the norm.
Processing required specialized extrusion equipment and dedicated competence for reliable production. Customers who had specified stock shapes made from non-stocked grades of Torlon PAI were often placed at the back of the line on service or faced with discontinued products.
As Advanced Products Manager for a major stock shapes supplier, Quance lived the difficulties his customers faced. He also saw the market potential for Torlon PAI and materials like it. However, their specialized applications meant relatively small order sizes long-term. And to proliferate their use, the high value of these products dictated producing multiple efficient sizes to minimize machining waste in each application. Both factors conflicted with major suppliers' manufacturing cultures.
Atlantic Research Corporation (ARC) was the catalyst that motivated Quance to invest in extruding Torlon PAI stock shapes and align his business with market and customer realities. ARC had specified glass-reinforced Torlon 5030 PAI for a flight-critical component for the Javelin missile program. The shapes supplier discontinued the product. ARC had contracts in hand, but no source for machinable stock shapes in this challenging material.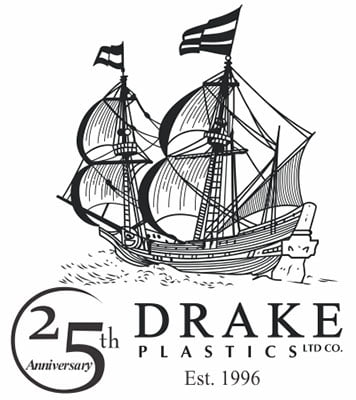 With a hard-specified material and no viable supply options, ARC confronted a dilemma that demanded a radical solution. They found it in Drake Plastics. This start-up would establish itself – and set the course for its future – based on producing the needed Torlon product.
The company's personally-invested entrepreneur had a clear vision and a customer. He also had the intuitive technical skills to understand how these difficult materials should be processed. On that foundation, Quance and his small team at Drake Plastics succeeded in building a strong and growing business, doing what no other supplier could or would. After over 25 years, Drake Plastics continues the momentum, with existing and new customers expanding applications for Drake's extruded shapes and machined and molded parts made from several ultra high-performance polymer families.
Since March of 1996, our growth has been seeded by individual customers who needed a product or capability that did not previously exist. We continue to produce to perfection what no others can or will. We respect and understand what each customer values and work together to deliver it anywhere in the world.
And we aspire to long-term relationships: Drake still makes the Javelin parts that started it all.
About our name:
Family legend claims Sir Francis Drake as an ancestor. His flagship, the Golden Hind, serves as our logo. His words characterize our values and culture.
"Auxilio Divino" or "with divine help" comes from the Drake family crest. His "Sic Parvis Magna" translates as "greatness from small beginnings."
His words have set Drake Plastics' course.
DRAKE MISSION STATEMENT AND CORE VALUES
To provide advanced polymer solutions that enhance the performance of our customer's products and processes.
Our strengths are technical expertise, exceptional customer service and broad processing capabilities including product and process development, extrusion, injection molding and precision machining.
Additionally, we:
Honor our commitments. Settle all just debts within terms.
Safely produce quality products and deliver them on time.
Achieve sufficient profit to finance company growth and provide resources needed to achieve other objectives.
Let growth be limited only by our profits and ability to identify, develop and produce products that satisfy customer needs.
Be good stewards of our environment and an asset to our community.
Bestow all people with love, respect and honesty so that the presence of God in our hearts may be evident to all, and through our growth this presence expanded.
Drake Plastics' logo is a depiction of Sir Francis Drake's favorite ship, The Golden Hind. The DRAKE crest has the hand of God guiding the ship with the inscription, Auxilio Divino, on the arm. Translation: With Divine Help. Quance Family legend holds that Sir Francis Drake was a distant ancestor, with both families hailing from the Devon, England area.
Auxilio Divino is also the charitable arm of Drake Plastics and operates as a 501(c)3 for the purpose of scholarships and providing aid in times of hardships.
Service-Integrity-Expertise