GLOBAL EXPERTS IN ULTRA PERFORMANCE POLYMER PROCESSING
DRAKE PLASTICS COMPANY OVERVIEW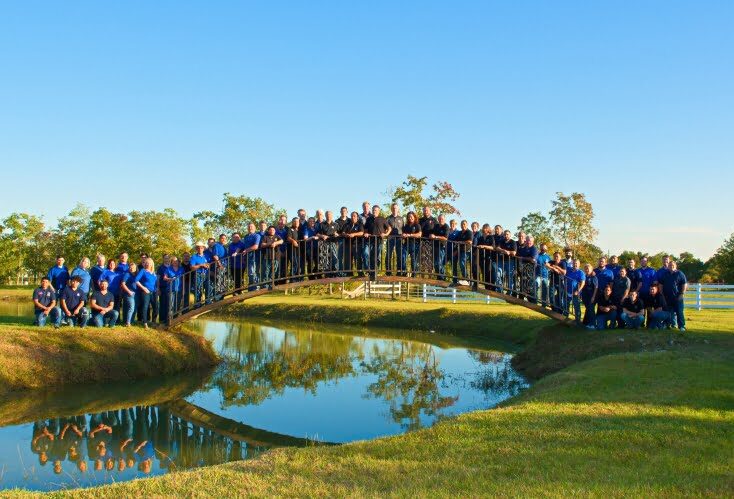 Drake Plastics Ltd. Co. has over two decades of experience in extruding, injection molding, and post-processing of Ultra-Performance Polymers.
We produce extruded Stock Shapes which are used for Machined Parts, Injection Molded parts, and Precision Machined Parts and Prototypes.
The materials we specialize in include Torlon PAI, PEEK from Victrex and Solvay KetaSpire resins, HT PEK, AvaSpire PAEK, PEKK, Ryton R-4 PPS and Specialty Ultem PEI shapes and grades and other Ultra Performance resins.
We support all segments of the value chain including OEM's, Governments, Universities, Distributors and Fabricators. We ship products around the world from our Cypress, Texas Headquarters. Our Cypress, Texas factory is the largest facility in the world dedicated to processing these polymers. We also have a manufacturing plant in San Antonio, Texas and Sales Offices in Belgium, Germany, and Taiwan.
Product and Process Development of Ultra Performance Polymers is part of our long tradition and is engrained in our DNA. Our initial customers' applications required both product and process development, and we have not stopped. Groundbreaking advancements have enabled countless new applications that continue today. In short, Drake Plastics focuses on providing customers with unique solutions that are not available elsewhere.
THE BIRTH OF A COMPANY
Since March 1996 DRAKE has produced what no one else could or would.
Rewind to 1996. Steve Quance was the Advanced Materials Manager for DSM Engineering Plastics (its successors being Quadrant EPP, now MCAM) when the call came from the V.P. of Manufacturing to cease sales of specialty Torlon® PAI. At the time Quance had a front row seat to applications and customers using ultra high-performance plastics—the very applications and customers he was now expected to "fire". Troubled by the decision and buoyed by the fact there were a few small yet important applications needing to be served, the wheels of proprietorship began to churn.
One of those was Atlantic Research Corporation (ARC). They had specified glass-reinforced PAI—"Torlon® 5030", now known as DRAKE 5030 PAI—for a flight-critical part on the Javelin Missile. While ARC had successfully obtained Torlon 5030 stock for testing and development, DSM was not able to produce or deliver that stock reliably. After considerable effort DSM made the decision to cease production of Torlon 5030.
ARC was in a bind. Live fire tests were completed and contracts for production were in hand, however no other plastics producer was willing to extrude "this impossible stuff."
With no good options, ARC took a chance and supported a start-up. Drake Plastics was born—a new company with a personally invested proprietor and a clear vision. Borrowing a family name of similar humble beginnings, Quance aspired to know no limits.
Family legend claims Sir Francis Drake as an ancestor; Drake's favorite flagship, the Golden Hind, serves as our logo. Borrowed from Sir Francis Drake are words from the Drake crest, Auxilio Divino, "with divine help." Drake was aptly credited with the phrase Sic Parvis Magna, "greatness from small beginnings." Also true for Drake Plastics.
With no background in plastics manufacturing, Quance took on this very difficult-to-process polymer. It was a daunting task the world's biggest and best processor had given up on. A task that would have been impossible without the serendipitous ignorance of how polymers are "supposed to be processed"—and of course, Auxilio Divino.
Since our inception in March of 1996, DRAKE has focused on producing to perfection what no one else can or will. Over 25 years later, DRAKE still makes the Javelin parts that started the company.
Every product in our broad capability has a similar story. Each item has been developed one by one, starting with a customer who needed a product or capability that did not previously exist. Through each product or process development, DRAKE continually improves the state of its art, and with it our service to customers around the world.
DRAKE MISSION STATEMENT AND CORE VALUES
To provide advanced polymer solutions that enhance the performance of our customer's products and processes.
Our strengths are technical expertise, exceptional customer service and broad processing capabilities including product and process development, extrusion, injection molding and precision machining.
Additionally, we:
Honor our commitments. Settle all just debts within terms.
Safely produce quality products and deliver them on time.
Achieve sufficient profit to finance company growth and provide resources needed to achieve other objectives.
Let growth be limited only by our profits and ability to identify, develop and produce products that satisfy customer needs.
Be good stewards of our environment and an asset to our community.
Bestow all people with love, respect and honesty so that the presence of God in our hearts may be evident to all, and through our growth this presence expanded.
Drake Plastics' logo is a depiction of Sir Francis Drake's favorite ship, The Golden Hind. The DRAKE crest has the hand of God guiding the ship with the inscription, Auxilio Divino, on the arm. Translation: With Divine Help. Quance Family legend holds that Sir Francis Drake was a distant ancestor, with both families hailing from the Devon, England area.
Auxilio Divino is also the charitable arm of Drake Plastics and operates as a 501(c)3 for the purpose of scholarships and providing aid in times of hardships.
THE DRAKE COMMERCIAL TEAM
Encompasses plastics professionals with a level of dedication and expertise that is unmatched in the manufacturing of high-performance polymers industry.
Service-Integrity-Expertise