Drake Plastics' Development Team Transforms Ultra High-Performance Polymers
into Ultra High-Performance Solutions
Product and Process Development: Where Ideas Materialize
Development breakthroughs in melt-process technology and equipment design specific to ultra high-performance thermoplastics characterize Drake's history. Inventiveness does as well. The driver behind our efforts: every Drake product we developed stemmed from meeting the needs and challenges posed by one of our customers.
Breakthrough Technology in Processing Techniques and Equipment
Drake's development initiatives and investments center on advanced polymers and encompass diverse processing methods. Melt-processing is our core technology, and the backbone of our company. Our focus is on developing optimum conditions for extruding new stock shapes configurations from materials in our product line, as well as novel shapes in new high-performance plastics and polymer formulations. We also validate optimum process conditions for injection molding new polymers and formulations based on customer requests for parts made from these products. Our goal is to preserve the maximum level of each polymer's properties so that we not only extrude and mold products to specification, but also deliver materials that perform to their fullest potential. It is also our goal to provide customers with new sizes, shapes and polymers that afford them the benefits of high-performance plastics as their application requirements become more demanding.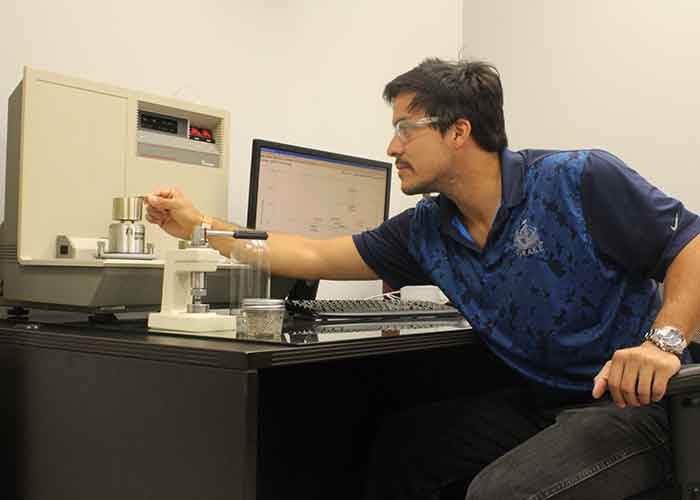 The Drake development team's tools include our deep polymer science know-how, the latest CAD/CAM packages, simulation software, advanced automation & controls, mechanical design expertise, and years of processing experience in advanced plastics. We use these capabilities to design, develop, and construct machinery and tooling specialized for each advanced polymer and grade we process. This materials-specific approach to process technology results in new and often unique products with consistently optimized properties and quality.
A major contributor to our new products track record is the investment level we commit to development work. It includes staff, facilities, and equipment solely dedicated to Drake's development work. All these resources reside our 18,000 ft2 (1672.25 m2) Engineering Building on our 45-acre (18.2 hectare) campus in Cypress, Texas. This commitment allows our team stay focused on projects through to completion, rather than waiting for time on production equipment that's rightfully prioritized to fill customers' orders. Once projects reach completion in our development facility, the technology team manages the turn-key transfer of equipment and process know-how to our manufacturing floor to make the transition seamless. This no-excuses approach speeds development time, assures high quality and consistency when products move into production, and preserves Drake's reputation for inventiveness along with service and lead-time dependability.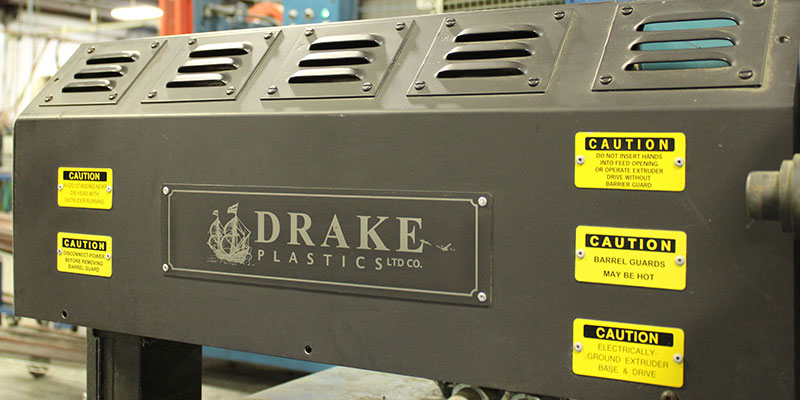 Product Development in Stock Shapes
Over two decades of Drake innovations have led to an unmatched range of machinable stock shapes sizes and unique configurations, all aimed at serving our customers' rapidly expanding applications for advanced polymers.
Drake began stock shapes production in 1996 with extruded glass-reinforced Torlon PAI rod for a performance-critical defense industry application. Since then, Drake has built a reputation as a worldwide leader in extruding advanced polymers into the industry's widest variety of configurations. An unmatched range of sizes in rod, plate and Seamless Tube in these materials stems from Drake's commitment to supply customers with shapes that minimize material loss in machining while serving the needs of a growing base of applications.
World's Largest Rod Diameters and Plate Thicknesses
Drake developed the world's largest diameters in Torlon and PEEK rod with various grades available in sizes up to an unprecedented 10.125" (257 mm). The development work to produce these sizes consistently was especially challenging. The mass of material in the cross sections requires extreme control to avoid internal stresses that could lead to fracturing and also create dimensional control problems in machining. Today, our standard inventory includes these large diameter shapes along with an unparalleled range of rod sizes in unfilled, bearing and wear and fiber-reinforced grades of Torlon PAI, Victrex PEEK and KetaSpire PEEK.
Drake also developed the technology to produce the world's thickest PEEK plate which exceeds 4 inches (101 mm). As with large diameter rod, these large plate sizes presented our development team with the challenge of extruding thick cross-sections without adverse levels of internal stresses. While thick compression molded plates are commonly available, the compression process typically yields shapes that lack homogeneity and consistent physical properties. As a result of our development team's successful work, customers can count on highly consistent and performance-reliable plate in an unmatched range of thicknesses.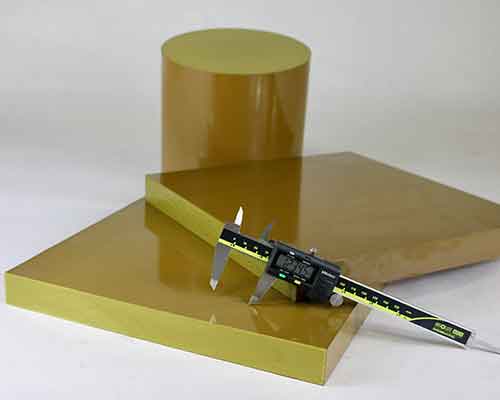 Performance-Consistent and Cost-Efficient Seamless Tube
Customer requests also led to the development of Drake's unique Seamless Tube. For Torlon PAI or Ultem PEI parts with tubular configurations, this highly efficient stock shape saves significant costs compared to machining from rod. Its seamless cross section also eliminates weak weld lines associated with extruded tube. To meet the diverse performance requirements of customers in different industries, Drake also developed the technology to produce Seamless Tube in several Torlon PAI grades and in glass-reinforced Ultem 2300. The wide range of OD/ID combinations now in our production capability enhances cost efficiency of machined parts by providing optimal close-to-print sizes. These advanced thermoplastic shapes have gained wide acceptance for the performance and economic benefits they afford in components for severe service equipment in the the oil and gas, chemical processing, aerospace, defense and other demanding industries.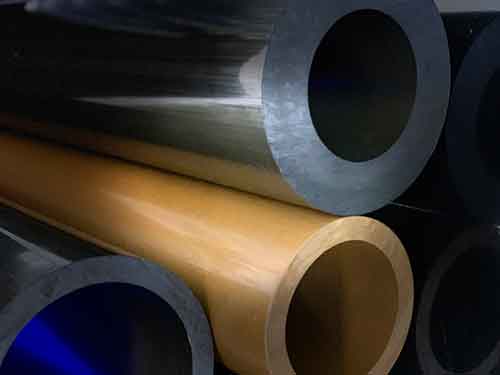 Seal Segments®
Drake's intense drive for lean production methods also led to the development of Seal Segments. These unique extruded arcs can be used to make rings of any diameter over 12 inches (300 mm). An unlimited range of custom sizes is available using very economical tooling based on Drake's proprietary modular die design.
Seal Segments can be machined to the required finished tolerances for split seals and segmented seals and bearings. The savings in material loss reduces costs by 50% or more compared to making the same part from compression molded tube. The savings is four-fold or greater compared to machining parts from plate. In addition, Drake provides Seal Segments in arcs that somewhat exceed the required part length, so mating halves or segments can be made up quickly and easily. This eliminates the need to split compression molded tubes, pin and band the sections together and machine the entire ring to a configuration that is suitable for final assembly into finished parts.
Drake's Seal Segments are available in various grades of Torlon PAI and PEEK . Unlike compression molded tubes, Seal Segments are supplied with melt-processed properties and resin manufacturer certifications to AMS, ASTM and Mil-P standards.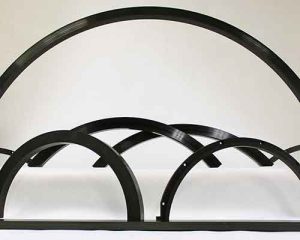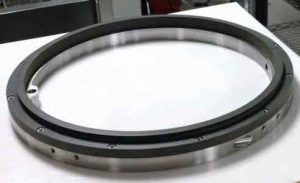 Drake PAI Thin Sheet and Film
Drake developed thin PAI sheet and film sizes between 0.3 mm to 2.0 mm ( 0.012 – 0.079") based on a special grade of the advanced polymer. Like all Drake products, customer need drove this unique development. The performance of the film and thin sheet products are characteristic of unreinforced PAI. Their attributes include high strength and rigidity at temperatures well above 300° F (150° C), inherent chemical resistance and excellent flammability properties. These thin gauge PAI products are often bonded to other substrates and provide a hard protective surface with good electrical insulation properties.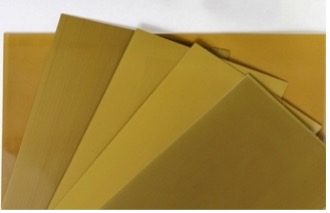 Developing Stock Shapes in New Advanced Polymers
Strong technical relationships with resin suppliers and our involvement with materials and application trends in the industries we serve keeps Drake abreast of opportunities for new polymers for shapes and molded parts.
Recent developments include shapes extruded in High-Temperature KetaSpire PEEK XT and Victrex HT, and Drake's CryoDyn CT-200, a cryogenic grade PEEK produced from Victrex' CT 200 PEEK-based resin. The scope of work in these new products includes a dedicated commitment to developing the range of sizes and configurations needed as customers' requirements evolve.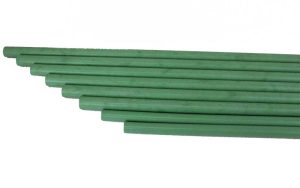 Drake also has developed stock shapes in advanced polymers that other companies have been unable to extrude with consistently reliable properties and quality. For example, Ryton R-4, a 40% glass-reinforced grade of PPS, has been a workhorse injection molding thermoplastic in chemical and oil and gas equipment applications for years. However, due to its unique melt characteristics, the material was unavailable in the form of extruded stock shapes. Compression-molded shapes were available but lacked the consistency and toughness of extruded rod and plate. Customer requests for Ryton R-4 in stock shapes for machined parts triggered Drake's development of the extrusion technology tuned to the advanced polymer's melt behavior. The successful project was transitioned to our production facility where we extrude Ryton R-4 in a range of standard rod and plate sizes for inventory as well as in custom configurations.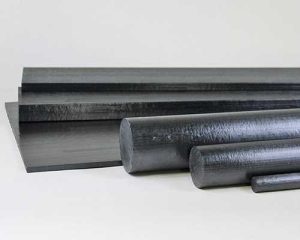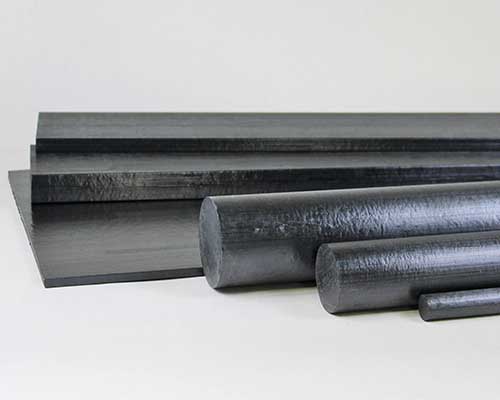 Extruding Customer-provided Resins into Stock Shapes
The Drake Plastics technology team works collaboratively with customers who have proprietary polymer formulations which they need converted into stock shapes. Typically, this work encompasses several of Drake's on-site capabilities. Projects often require laboratory characterization of the polymer to establish a processing window prior to extruding the material into a stock shape form. Then the properties and characteristics of the extruded shape are tested in our thermo-mechanical test lab. Turn-key projects can also include producing prototype parts in our precision CNC machining operation for performance validation in the component prior to full production.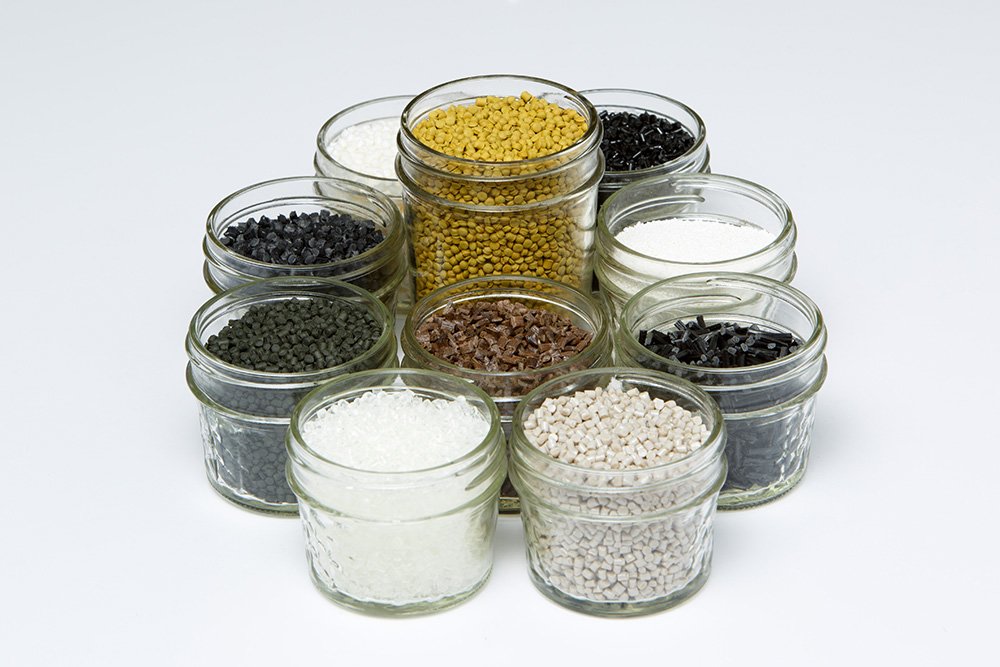 Success Built on Solutions
Drake's product and process development team measures its success by their ability to provide customers the solutions they seek at the highest possible level of performance, quality and consistency. Our close collaboration with customers on applications and changing industry dynamics that affect materials provide us a virtually constant window into opportunities for new solutions. Rapid and responsive commitment to the talent and investments needed to develop these solutions defines our culture and sustains our ability to continue to provide them to our customers.