The extreme pressures, small seat interferences and toughness required to survive pump-down in fracking operations impose challenging performance requirements for materials that are used to manufacture frac balls. In addition, these severe service conditions and variables can be significantly different from operation to operation, and require a level of materials expertise to make the best choice for each set of conditions.
To meet these complex performance demands, Drake Plastics offers Cannonball-branded frac balls precision-machined from a proprietary ultra high-strength composite material as well as balls machined from high-strength Torlon polymer. These two high-strength materials options provide solutions to different severe-service downhole conditions and fracking requirements. Drake's engineers can also help define the best material candidates for frac and activation balls for different operating environments based on years of application experience.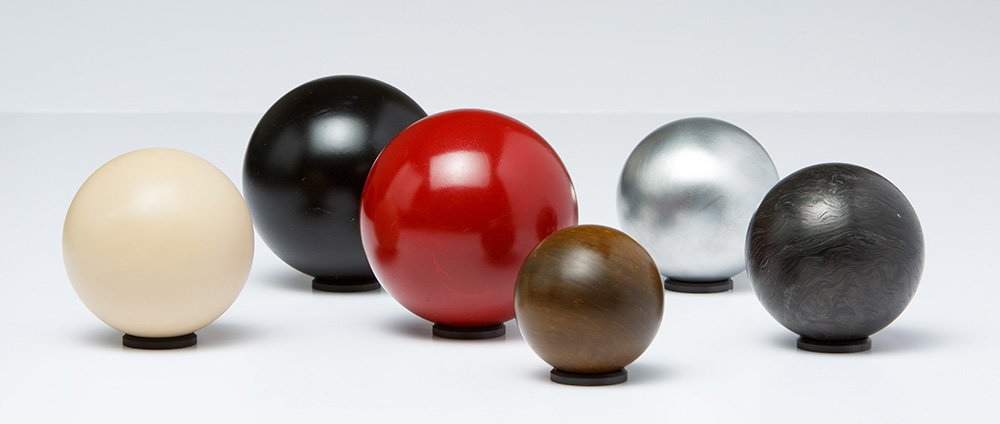 Drake's Cannonball frac balls made from Torlon PAI polymer and our proprietary MG composite material are available in standard diameters from 0.80" to 4.00" (20.3 to 101.6mm). They are precision CNC-machined to tolerances to within +/- 0.002" (0.051mm) and these tolerances are held consistently, ball-to-ball and lot-to-lot, regardless of the material used.
Custom sizes and balls machined from materials other than Torlon and our Cannonball MG composite are also available with minimum quantity requirements on request.
Torlon Frac Balls: High Strength Torlon PAI Polymer
Among melt-processable thermoplastics considered as materials for frac balls, Torlon sets the high bar on performance. Its impressive properties include superior compressive strength and resistance to creep under load, strength retention at high temperatures, chemical resistance and toughness. This physical properties profile gives Torlon frac balls a strong edge in operational use over other thermoplastics with benefits that include:
Toughness to reliably survive pump-down unscathed.
Compatibility with a wider range of frac sleeves because of the precise sizing and tight machined tolerances that can be held with Torlon PAI.
Dependable performance under extreme thermal and pressure conditions based on Torlon's strength retention and resistance to deformation and creep at high temperatures.
Easier drill-out and removal from downhole operations than aluminum or magnesium.
Corrosion resistance based on Torlon's ability to withstand attack from exposure to any chemical found downhole including hydrocarbons and hydrogen sulfide.
Dimensional stability with no swelling when immersed in water based on its inherently low rate of water absorption.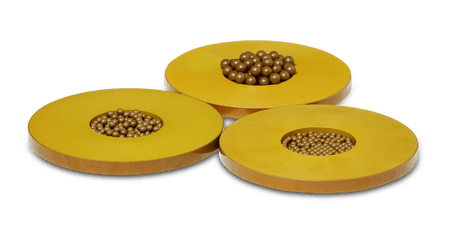 Composite Frac Balls: Highest Strength Proprietary MG Thermoset
For frac balls that require the highest levels of physical strength, Drake offers Cannonball frac balls machined from our proprietary ultra-high strength MG thermoset composite. These frac balls withstand pressures from 7.5KSI to 10 KSI on seat interferences as low as 1.9%, allowing 60 zone systems. In applications with as little as 3% interference, Cannonball composite frac balls demonstrate the ability to perform consistently and reliably at pressures of over 10 KSI.
Cannonball MG balls are produced to precise tolerances and are equally strong in all directions.
The thermoset composite material from which Cannonball frac balls are made is engineered with uniform internal fiber orientation that results in isotropic performance characteristics. This overcomes the common problems associated with most composite frac balls whose layered ply structures exhibit anisotropic behavior that leads to shear failure and unreliable performance.
Other advantages of Drake Cannonball composite frac balls include:
Extreme resistance to deformation or shear
Precision tolerances and sphericity
Reliable and easy drill-out
Cannonball composite frac balls are machined to precise tolerances of +/- 0.0015" (0.038mm) consistently, ball-to-ball and lot-to-lot.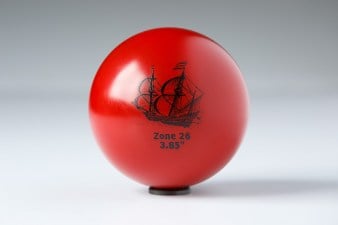 Specific Duty Frac and Activation Balls
Drake offers custom sizes in frac and activation balls on request. We can also provide balls machined from our portfolio of high-performance polymers to meet specialized downhole requirements. Options include high-strength glass and carbon fiber reinforced grades of Torlon, PEEK and other high-performance polymers. This portfolio of advanced materials provides options in their levels of strength at high temperatures, toughness and chemical resistance for frac and activation balls that can meet a wide range of operational requirements and environments
Torlon PAI: Highest strength and temperature resistance among melt-processable polymers
KetaSpire and Victrex PEEK: Superior chemical resistance, inherently wear-resistant properties
Ultem PEI: Mechanical strength, steam and hot water resistant
Dissolvable PGA: Biodegradable polymer with high mechanical strength.